I've been a fan of these smaller aperture mega-zooms.  Compared to something like a Canon 600 f/4, they are lighter, cheaper, and more versatile.  All while getting pretty comparable image quality.  I have been happy with the first generation Tamron 150-600 lens, and the G2 version is even better.
This review is a bit of a stub article currently.  Check back as I will update as time goes on.
Tamron was the first to market before Sigma released a couple 150-600 lenses.  I was tempted to pursue the Sigma sport version because of its advertised weather sealing, but it was quite a bit heavier.  Then the "Tamron SP 150-600mm F/5-6.3 Di VC USD G2" was announced.
The advertised improvements I cared about were image stabilization, image quality, and weather sealing.
Image Stabilization
I like the new VC mode.  Letting the viewfinder get shaky helps remind me to hold still.  Then when it's ready to take the shot, the VC (mode 3) kicks in with an advertised 4.5 stops of stabilization.  Basically what that boils down to for me is that I can go down crazy low with the shutter speed.  The image above was 1/20 sec…to slow to capture any subject motion, but still no camera shake in the image.  So in other words, the shutter speed bottleneck will not be for camera shake, but for subject motion – which is good.  That means I can go down low for still subjects, like this statue, and only crank up the shutter speed for something moving…like if this was a real wolf.
I feel that most of the bad images on the G1 lens was due to focus misses.  I never really had an issue with aberrations or ghosting, although Tamron claims to make improvements here with the G2 lens.
If you are coming from the original G1 lens, I don't think you will notice a huge difference in image quality.  I feel that the lens struggles a bit on crop sensor cameras, but it sharp on full frame sensors.  Don't let that sway you though, because I've used the G1 lens on the 7D II since they both came out, and with great results.
Weather Sealing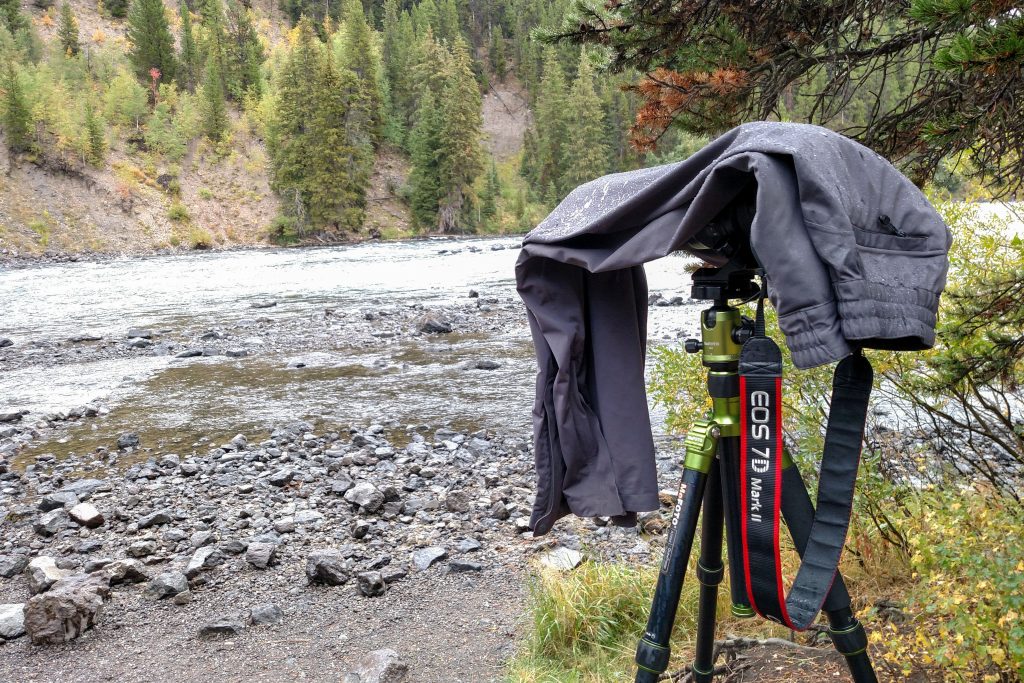 The G1 lens wasn't really advertised for its weather sealing.  But that's not to say I didn't get it out there.  In the picture above, I was only keeping it dry because there was nothing going on, and the rain was pretty steady.
No, I'm not going to dunk the G2 lens to test its weather sealing.  However, I'll be more daring to take it out on the rain to capture something.  I'll update this section if any images are captured in less-than-ideal weather.
Tripod Mount
The "Arca-Swiss style tripod interface" means that it can be directly attached to many tripods that otherwise require those stupid, expensive faceplates.  Brilliant!  Why don't more lenses do this!?
View more pictures from the Tamron 150-600 G2, updated continuously.