The Wyoming Stage Stop Race is a sled dog race that travels from town to town, mostly in Wyoming.  The only exception is Driggs, which is in Idaho.  The event is typically in late Jan / early Feb.
More Info: wyomingstagestop.org
A few of the stops are within easy driving distance, so I have been fortunate to watch a few of the stops the past couple years.  Here are some of my favorite moments as a spectator.
The only thing these pictures don't communicate was the volume of the barks, howls, and yips.  Being in proximity of hundreds of K9's was quite something.
Jackson
Jackson is the "ceremonial start" of the race.  I'm pretty sure that this stop doesn't count for anything rank-wise.  It starts at night on the square and goes to Snow King.
I'll start off with an image that made me chuckle.
It's challenging to shoot with the event happening at night.  The only way to come out with something usable was to hang around the lights setup for the event.
Here is the starting point, from earlier in the day.
The teams were released in pairs of two that raced from the square over to Snow King.
After the brief ceremonial race, there was a fireworks show at Snow King.  I'm sure all the dogs love that.  Here are a couple images from the top of Teton Pass.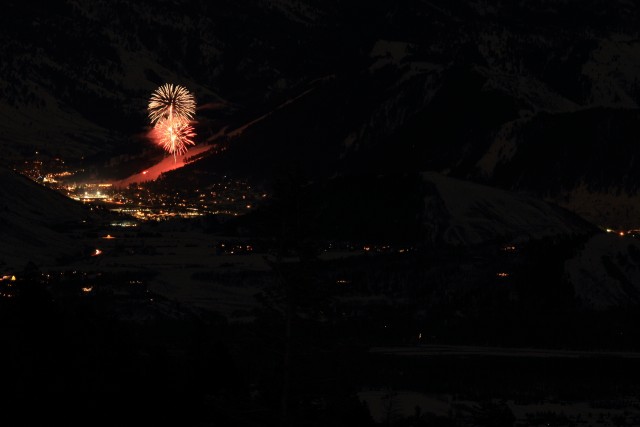 Alpine
Today's race starts in the morning – much easier for photos.

Driggs, ID
In 2016, the Driggs race happened the morning after a significant dump of snow, making it quite scenic.
It was a difficult decision whether to enjoy a powder day at Grand Targhee, or spectate the race.  By seeing the pictures below, I opted for the race.  I think it was worth seeing, considering it's something that comes through town only once a year.